Products affected: mailstation™, mailstation2™, DM100®i, DM200L™, DM125™, DM225™, DM300C™, DM400C™, DM475™, PC Meter Connect™
PC Meter Connect™ (PCMC) is a software program for Windows computers that uses your computer's internet connection to connect your meter to the Pitney Bowes Data Center.
Get ready
Make sure that your computer meets the minimum system requirements.
Note your meter's model number and serial number.
Ensure that your postage account is funded.
Sign in to your computer with administrator privileges that allow you to install software.
Place your computer near your meter so that you can connect your computer and meter using a USB cable.
Unplug the power cord from the back of your meter.
Remove the USB cable from the back of your meter.
Close PC Meter Connect
If PCMC is already installed on your computer, be sure that you close it before installing a new version:
Right-click on the PCMC icon in the Windows system tray (the small icons near the clock).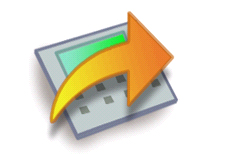 Select Exit from the menu.
At the prompt Are you sure you want to exit?, select Yes.
If PCMC does not close:

Open the Windows Task Manager (right-click on the Windows taskbar and select Task Manager).
Select the Processes tab.
Select PC Meter Connect.
Select End Process or End task.
Download and install PC Meter Connect:
Go to your Downloads folder and double-click on the setup.exe file to start the installation.
Follow the instructions on the screen to complete the installation.
Related articles:
UPDATED: January 3, 2019
---